Create a user-friendly interface for an online Pilates course app, where the functionality should be available, flexible and easy.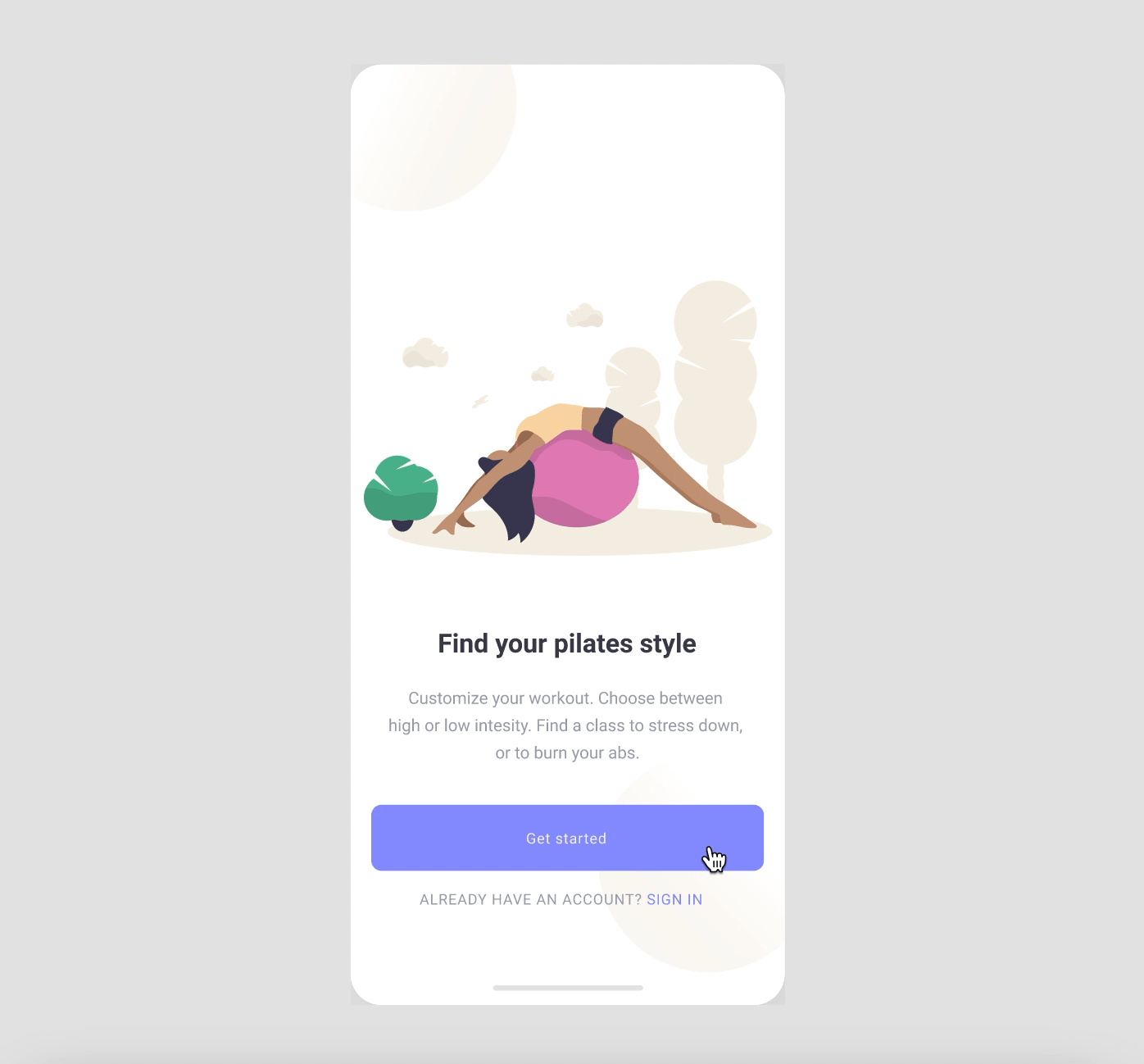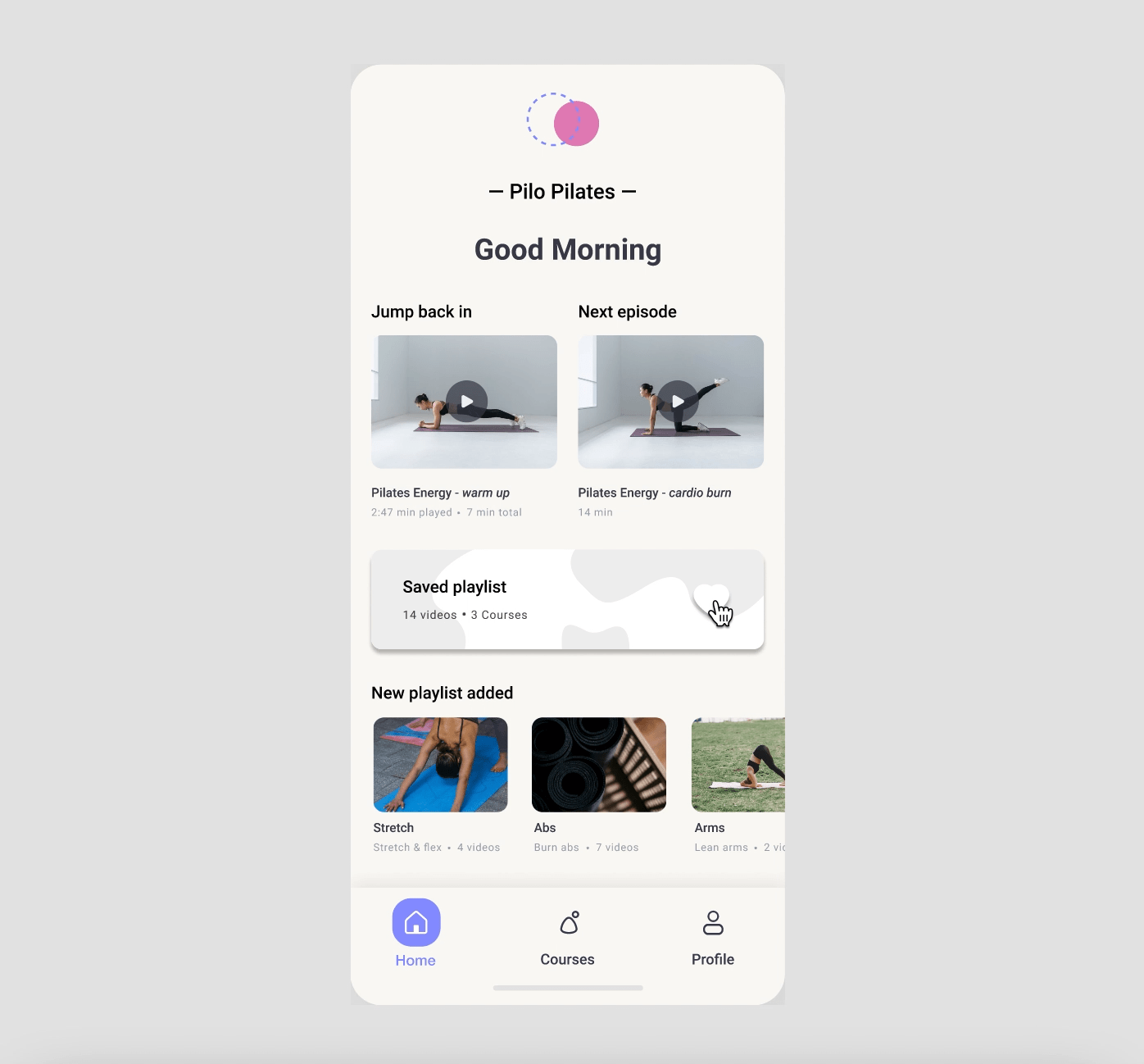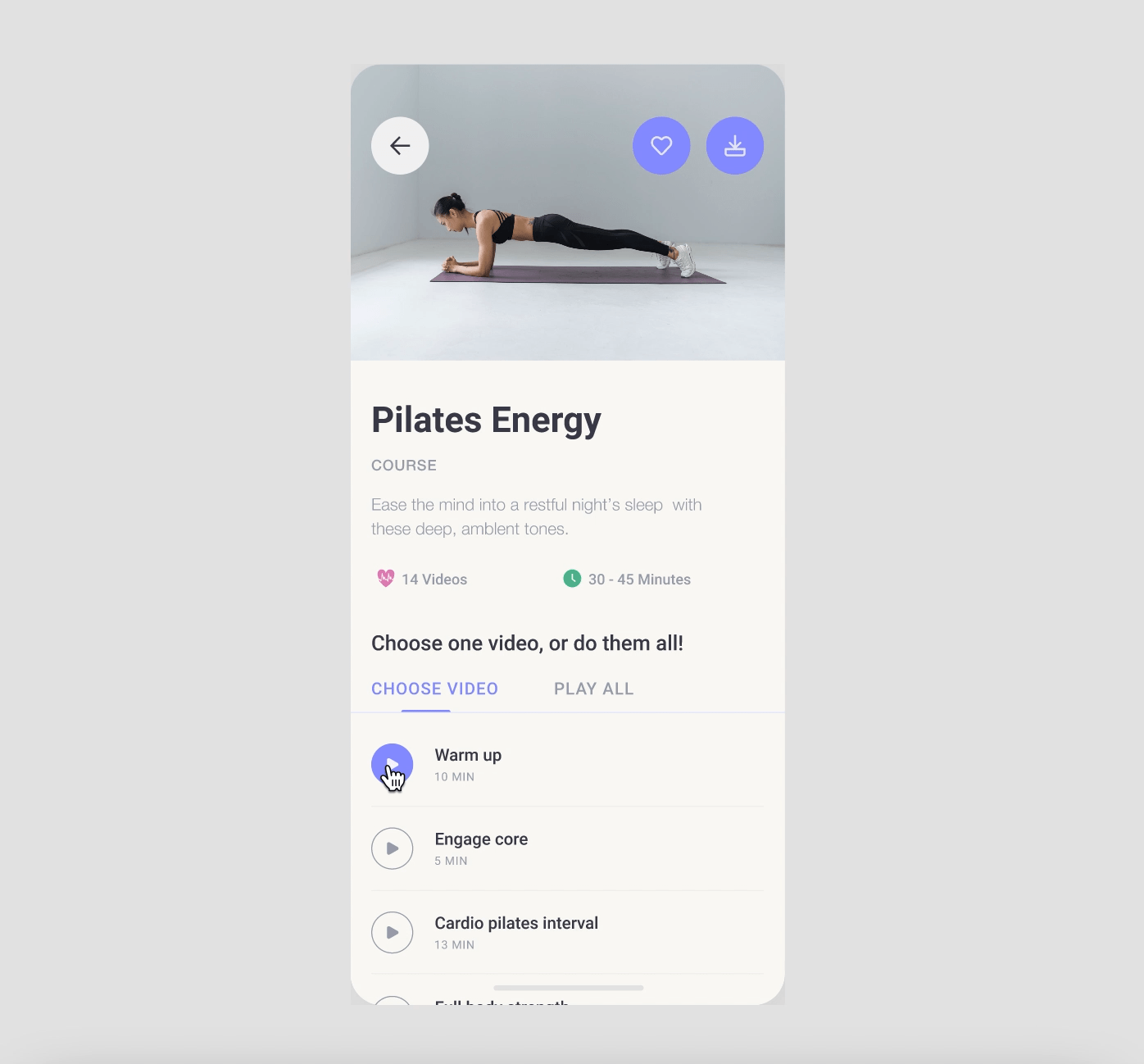 What are the challenges or barriers with app use? 
What is important for a great app experience? 
How much should the user be allowed to decide of the layout and adaptations?
Availability:
Ability to make the functionality available where you are 
Minimalism:
Not in need of equipment to complete the courses 
Easy to use:
A simple user flow throughout the process, from finding the right course to playing the content.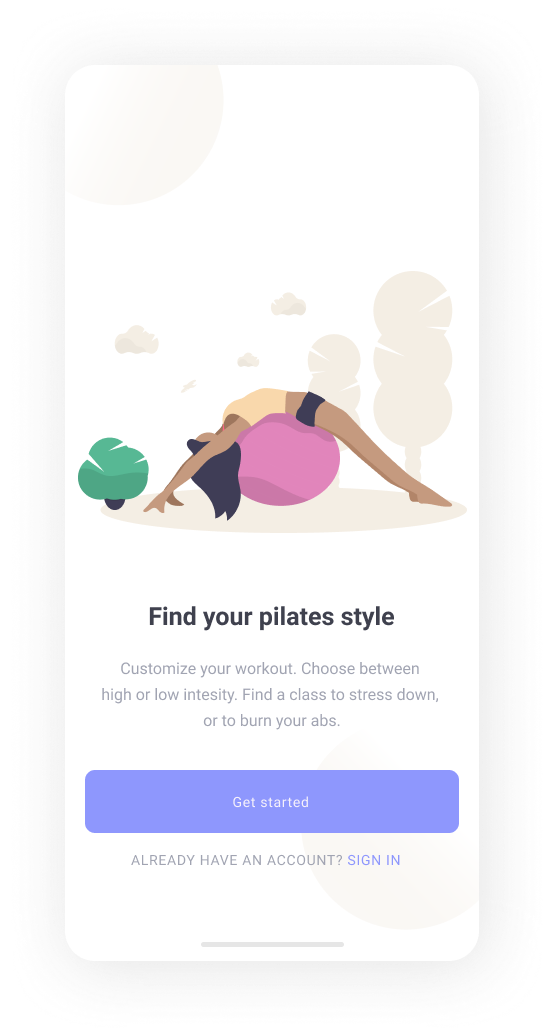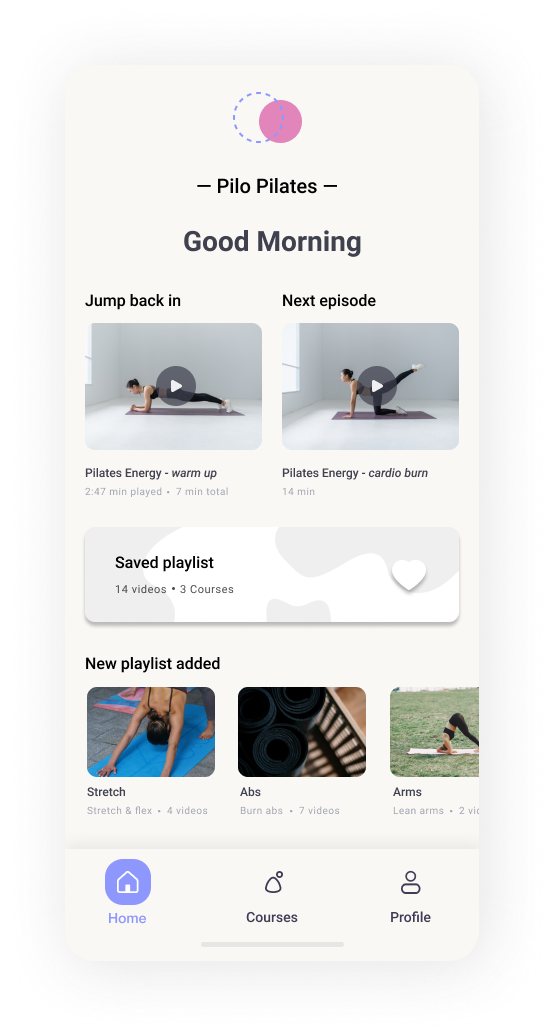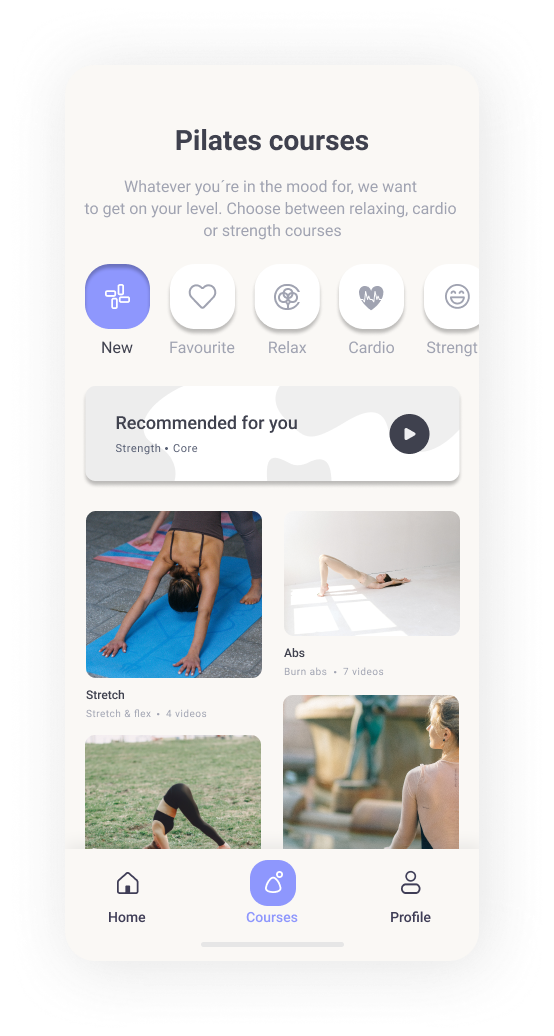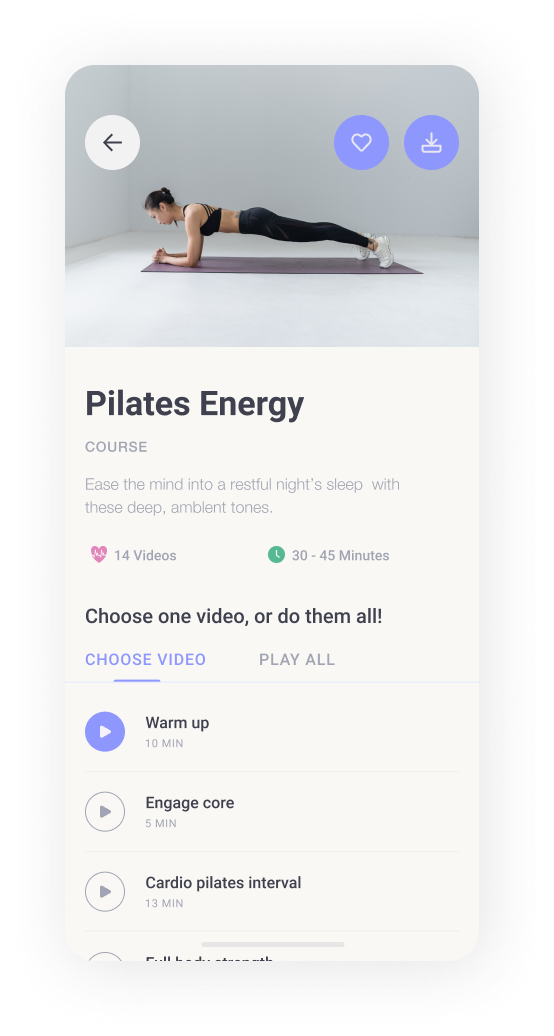 Lean User Experience is a process that embraces Lean-Agile methods. It implements functionality in a minimum viable increment and determines success by measuring results against a benefit hypothesis. Lean Canvas is a one-page business plan template that helps you deconstruct your idea into its key assumptions.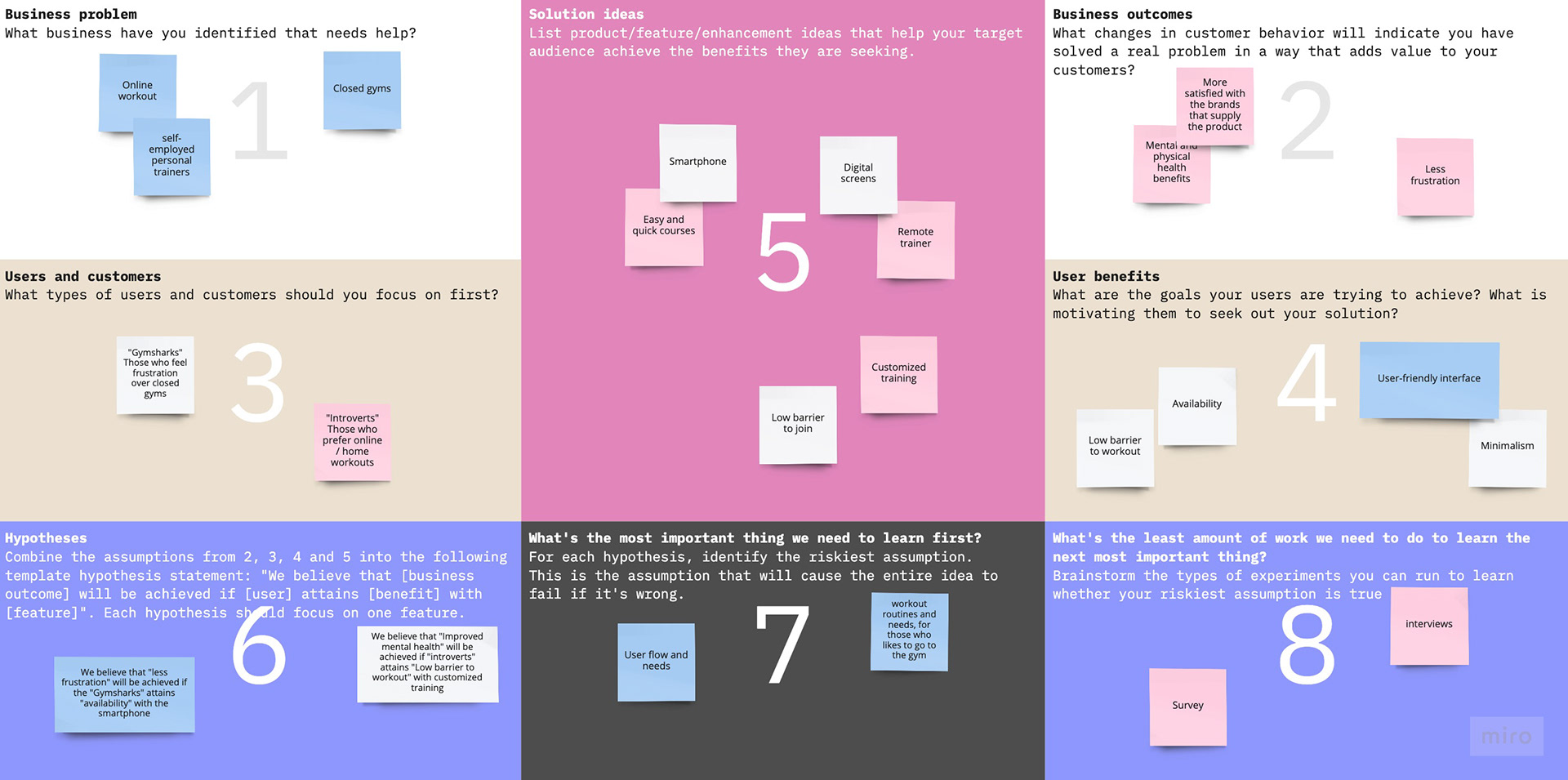 A style guide is a set of standards for the writing, colors, formatting and design of documents. Made in Figma.